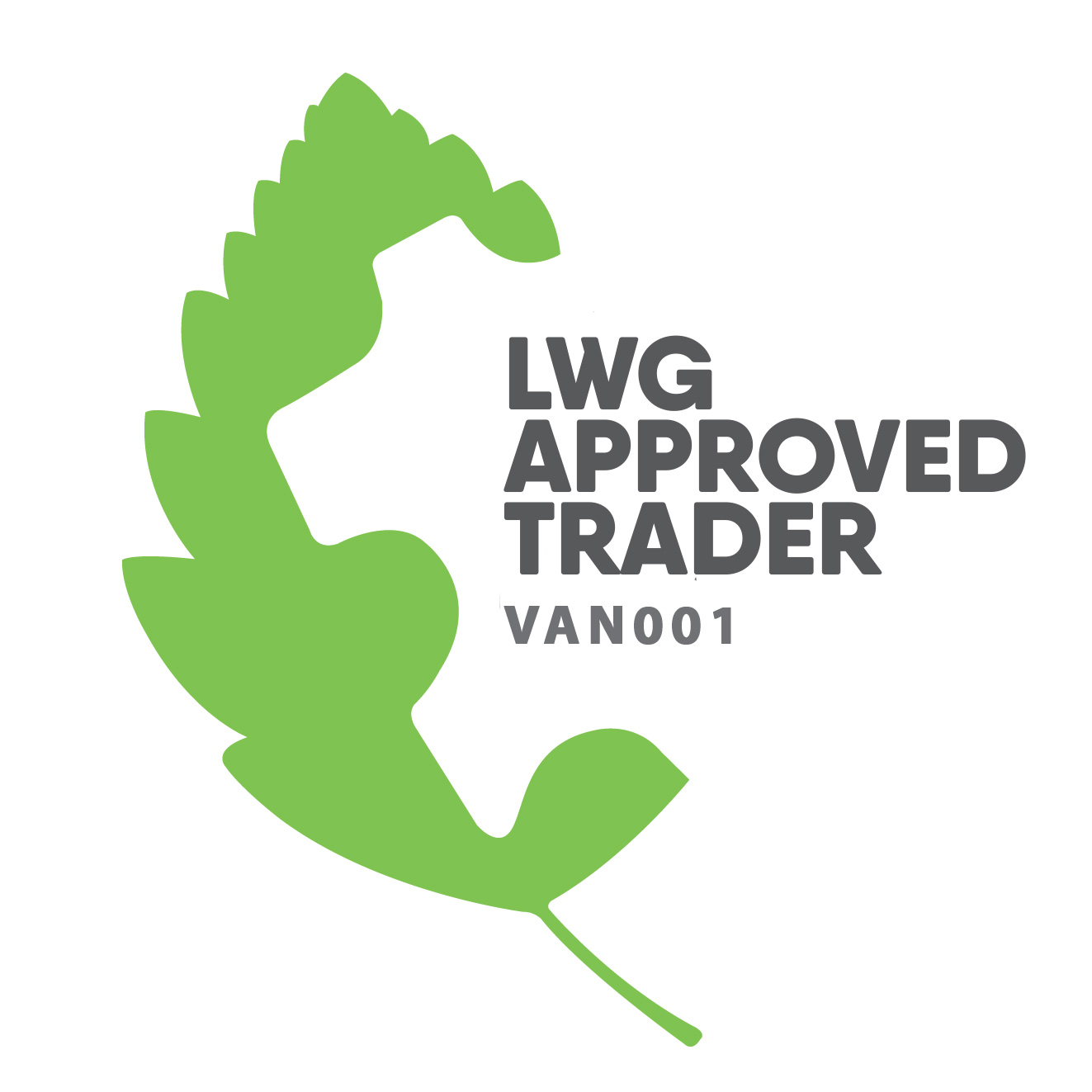 In close collaboration with the LWG, Van Hoorn has been instrumental creating the Finished Trader Audit. For example; the feasibility study has been conducted at the Van Hoorn HQ in the Netherlands.
This audit provides manufacturers and brands a visible chain of custody for LWG manufactured leather.
Our complete product range has been subjected and we are proud to announce, we got him! Our first LWG certificate!!
- 100% of the leather we supply comes from LWG sources.
- 100% traceable leather, verifiable by the LWG.
- 98% of our annual volume comes from LWG Gold sources.
All LWG products we deliver, are being checked and tracked by the LWG. Our invoices, packing lists and packaging contain trace nr's which can be verified by the LWG. Saving a lot of resources on your due diligence.
We will continue improving our product sustainability, protecting the interest of your brand.
Showing once more, Van Hoorn is your strategic partner for leather lining.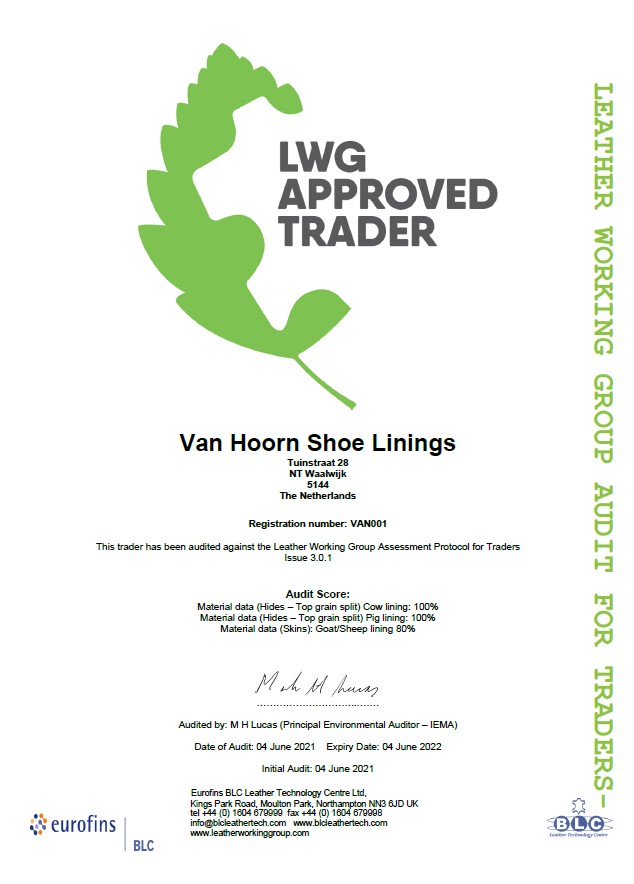 Visit Us
Tuinstraat 28
5144 NT Waalwijk
The Netherlands